Drei Wochen nach dem Hack von The Doa, bei dem Millionen von Ether abgezweigt wurden, zeichnet sich deutlich eine Tendenz zu einer Reaktion ab. Nach dem Hack blieben den The Dao Teilhabern, 27 Tage Zeit, angemessen zu reagieren. In dieser Zeit haben die Hacker keine Möglichkeit, auf die abgezweigten Ether zuzugreifen.
Jeder The Dao Teilhaber kann über die Vorgehensweise mitentscheiden. Wie man deutlich sehen kann, wird es wohl keinen Hard Fork geben, sondern Miner und Full Nodes werden geupdated, um die eingefrorenen Ether werden in einen neuen Smart Contract überführt, von dem aus sie zurückübertragen werden können.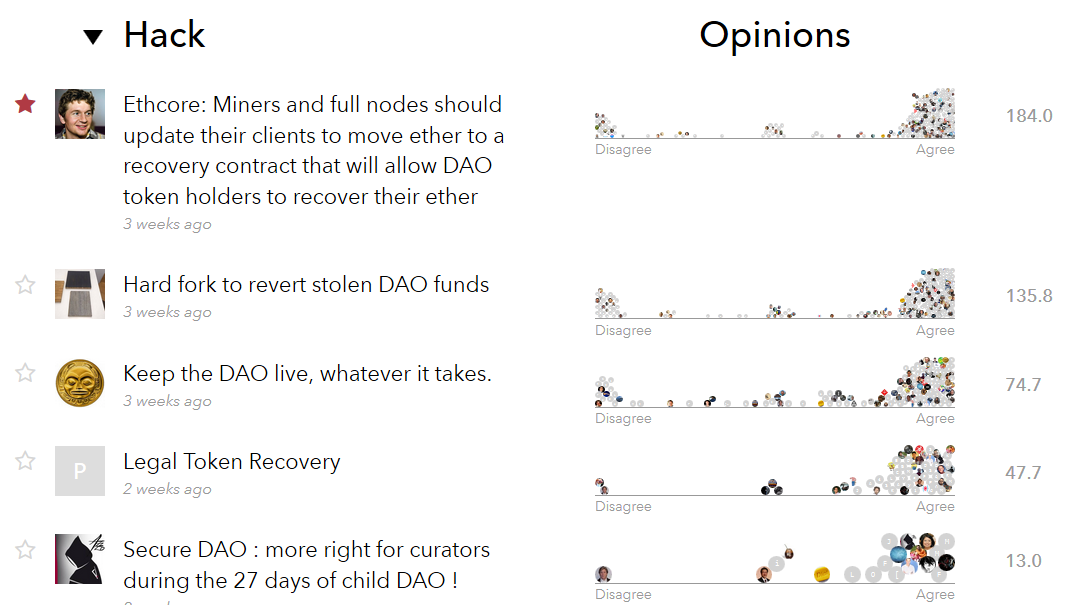 Nach einer entgültigen Entscheidung in wenigen Tagen, wird sich der The Dao und hoffentlich auch der Ether-Preis wieder nachhaltig nach oben entwickeln.