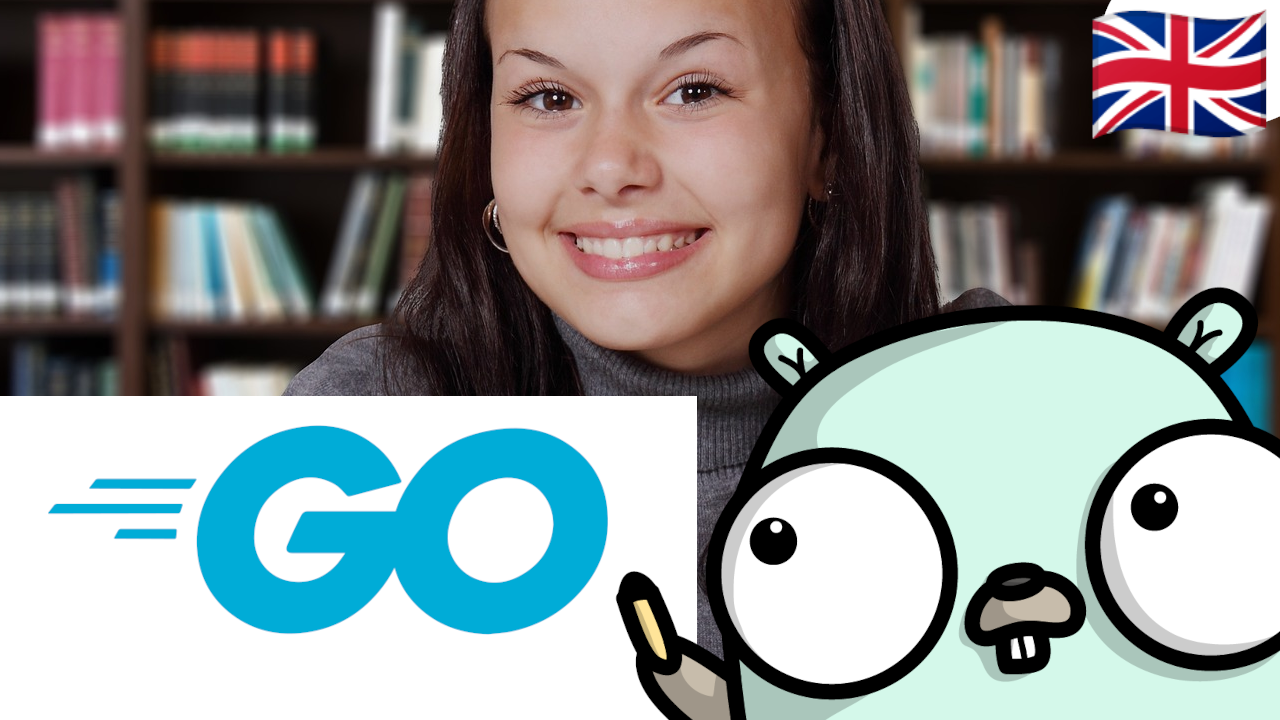 Overworked my online course on Udemy in English. After weeks of hard work recording it is finally online. More than 40 hours video, 7 quizzes and tons of practice with solutions, a detailed course outline with all example links, are waiting for you!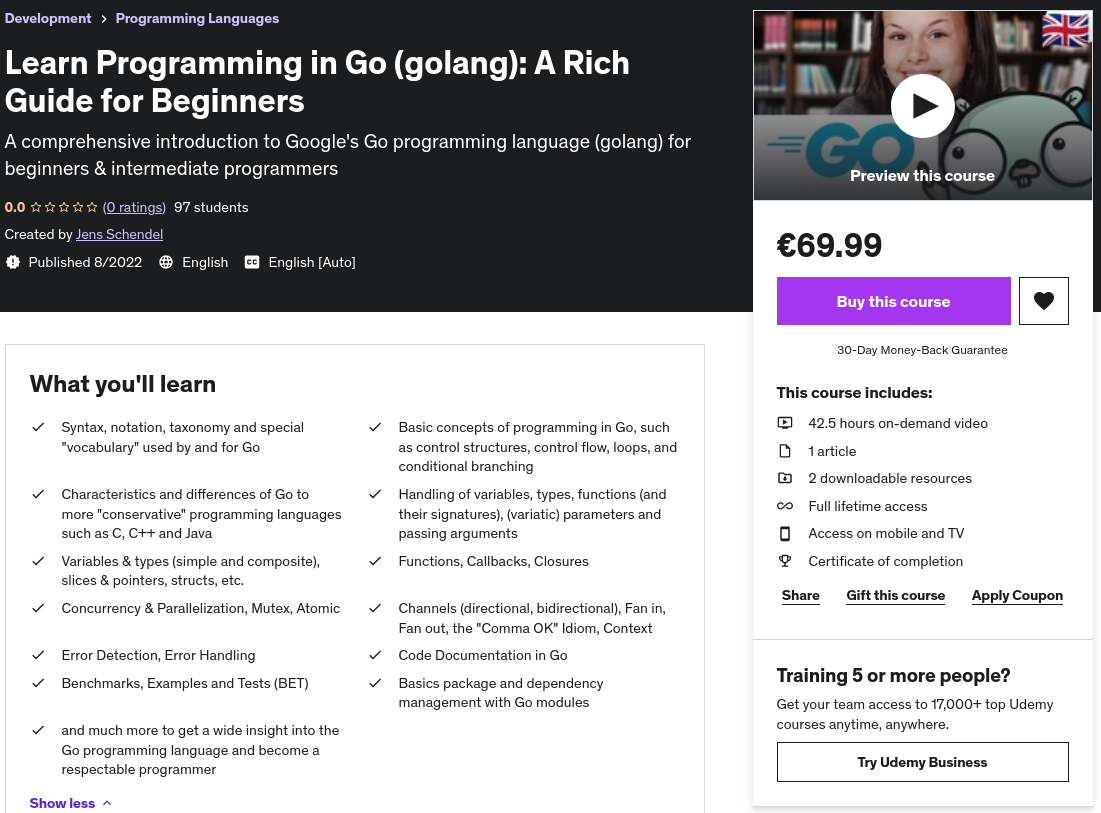 The course is in a sort of beta testing phase. I am looking forward to your help and your feedback and your rating is most appreciated so that I can improve this or that video and make the course even better. Hence with the coupon code C5C2F254BA8B0F40A037 you can join for free before August 10, 2022!
Feel free to share this information with your people, but be aware that this offer is limited to 100 interested people only!
Edited:
Sorry, all promotional coupon codes have already been redeemed. But you can put the course on your wishlist on Udemy and hope for a new promotion.
Learn Google's programming language Go from scratch. Start now!