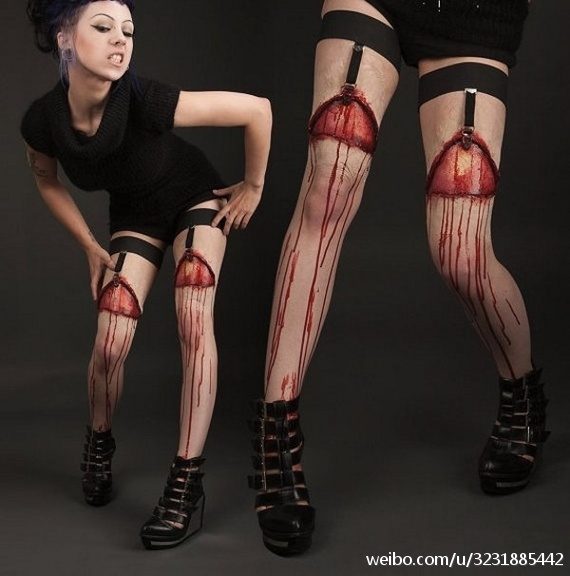 Halloween ist zwar vorbei, aber diese Strumpfhose könnte eine Idee für's nächste Jahr sein, oder? wp via
[email protected]
Strumpfhose, die, Strumpf|ho|se
Die Strumpfhose ist eine aus zwei Strumpfschläuchen gefertigte Unterleibsbekleidung, die so eine nahtlose Verbindung aus Strümpfen und Schlüpfer bildet.
pantyhose ['pæntɪhəʊz], n.
Pantyhose (called tights in the United Kingdom and a few other countries) are sheer, close-fitting legwear, covering the wearer's body from the waist to the feet.
连裤袜 [Lián kù wà]
褲襪又稱袜裤、紧身襪或丝袜裤,是紧包从腰部到脚部躯体的服装。
Pictures: Weibo
连裤袜,Lián kù wà, […]
Chinesische Frauen sind einfallsreich: Anstatt Ihren Körper mit Taschen und Zeitungen zu verstecken, wie der Pekinger Polizei offiziell empfiehlt, um in der U-Bahn nicht zu viele aufdringliche Blicke auf sich zu ziehen und so Grapscher fernzuhalten, entdeckten die chinesischen Frauen in diesem Sommer diese Strumpfhosen für eine sexy Beinbehaarung!
Bilder […]